Services Offered
- Custom Home Design and Build
- Tear down build up options
- Owner planned builds
- In-house Architect
Services offered
- Additions
- Decks/Porches
- Interior Renovations
- Basement Conversions
- Kitchens and Bathrooms
- Exterior Living Spaces
Services Offered
- Wind/Fire/Water/Smoke Restoration
- We work with your adjuster
TURNING DREAMS INTO REALITY
Having completed more than 150 projects, our designers and construction teams are dedicated, creative, and detail oriented. Since beginning operations over 25 years ago, we have built a fantastic reputation and an outstanding portfolio filled with commercial and residential projects.

Contact our offices in Hillsborough, NJ, at 908.369.4678 or email, info@burshnic.com to speak with us about your needs.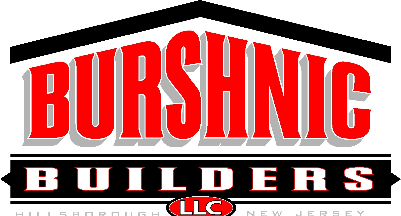 Burshnic Builders, LLC is a Licensed Commercial and Residential Builder/Contractor located in Hillsborough, NJ. We are dedicated to providing exceptional construction services to our clients.


Services offered
- Additions
- Build outs
- Retail Renovation
- Design and New Construction